SKU:01-10-0138
Regular price
$129.95 USD
Regular price
$127.00 USD
Sale price
$129.95 USD
Unit price
per
Sale
Sold out
The crankshaft journal has been changed from a 3-point support to a 4-point support to reduce crankshaft wobble in the high RPM range and to increase the durability of the stock crankshaft.

■Details
On the GROM, MSX125 and MSX125SF, the generator is mounted on the L. crank case cover, so the flywheel mounting direction is closer to the outside (shaft tip).
Because of this, the rotating weight of the heavy flywheel is placed on the outside of the crankshaft tip, and the load during acceleration and deceleration is doubled in the engine with improved pickup.
This may cause interference between the generator and flywheel, which may adversely affect the ignition timing or, in the worst case, damage the crankshaft.

This product has a ball bearing in the stator to change the crankshaft journal from a 3-point support to a 4-point support to limit the crankshaft runout that occurs in the high RPM range of a bored-up engine.
By limiting the runout, the durability of the stock crankshaft can be increased.

■Patent pending structure
No need to replace the crankshaft, the crankshaft journal can be supported at 4 points by installing the crankshaft to the stock parts.

■Recommended for vehicles equipped with SP Takegawa engine parts.
It is a must-have item for high response engines such as SP Takekawa Super Head 4V+R Big Bore Kit.
Points of Attention
* If there may be an instruction manual included, it will be written in Japanese.


*You will need to check your current stock crankshaft before purchasing.
*If the crankshaft has runout more than the standard value, it is necessary to remove the runout or replace the crankshaft.
*The product number of the crankshaft support adaptor differs depending on the vehicle name or frame number, because the mounting shape to the stator comp differs.
*Can not be installed with SP Takekawa generator plug (
05-02-0044
,
05-02-0045
,
05-02-0046
) at the same time.
*There may be changes in product specifications due to manufacturer's reasons.
Share
View full details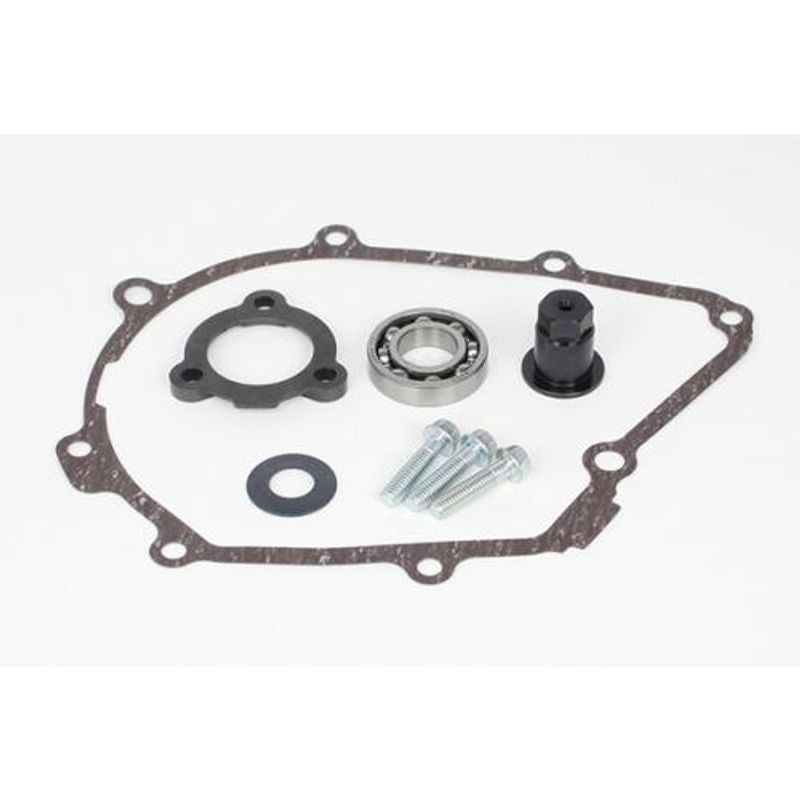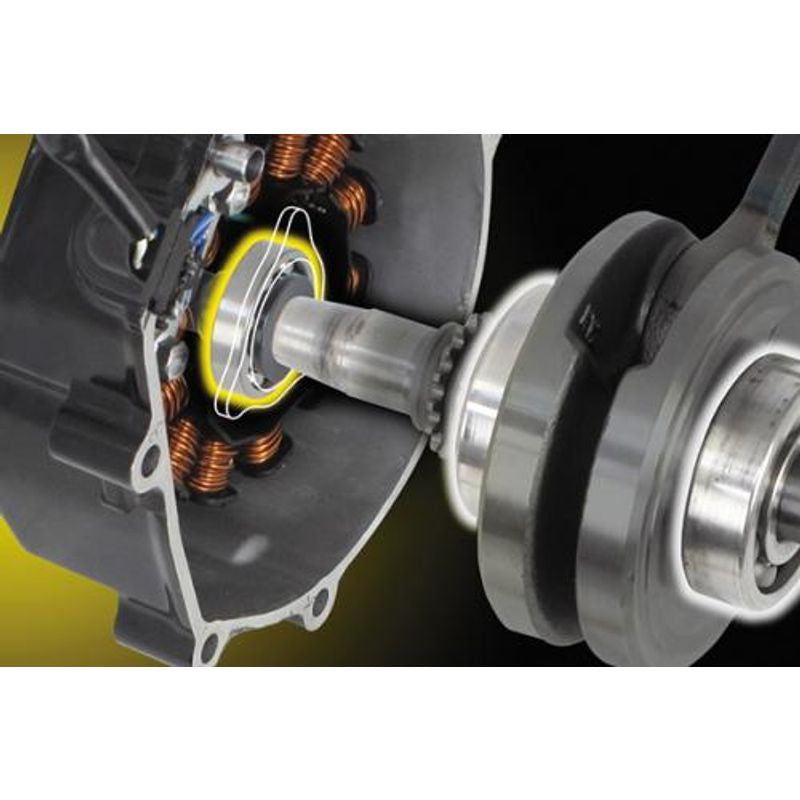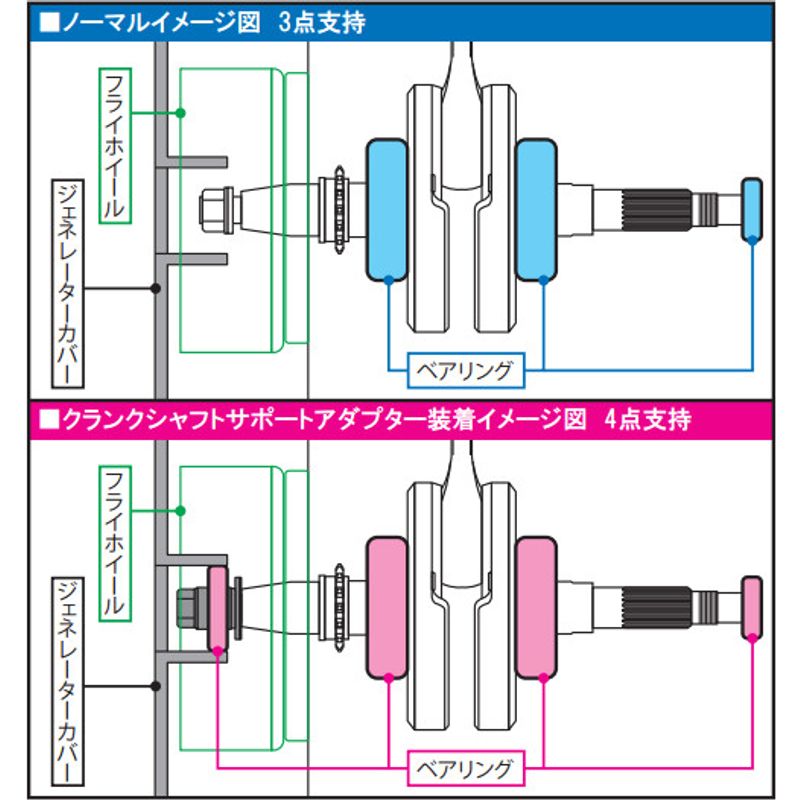 Free Shipping

We offer free shipping on any order over $200!


Some restrictions may apply for big box and freight items.

Howling Tech Support

Please feel free to call or email at any time for questions on our offerings.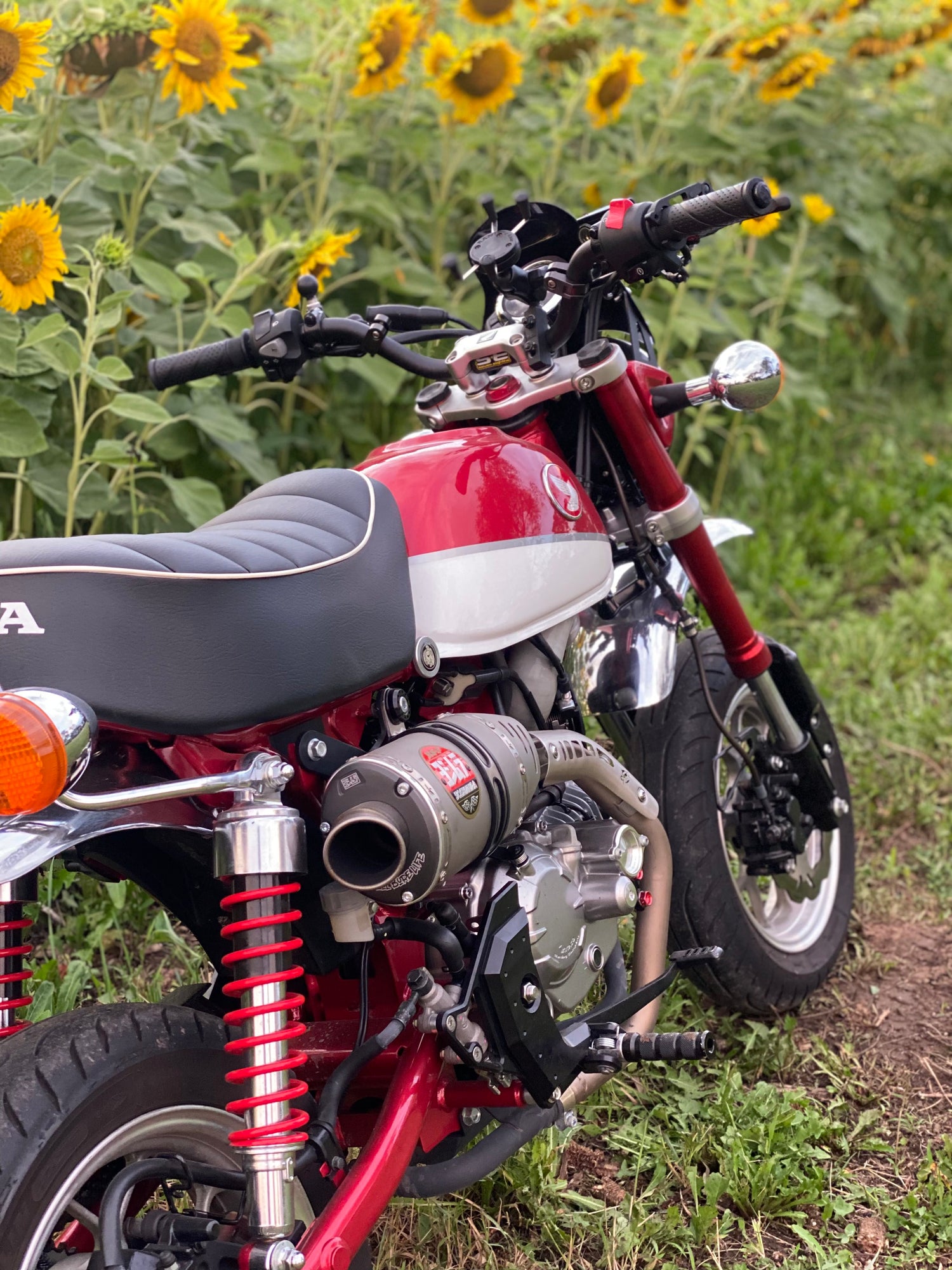 Join the pack!
In addition to our online parts sales we offer great in house service and customization of your favorite bikes.