SKU:
Regular price
$159.00 USD
Regular price
$159.00 USD
Sale price
$159.00 USD
Unit price
per
Sale
Sold out
After months of development, we're now offering ECU flashes for the 2022 Honda Grom and Monkey!

Two ways to order: Select to send your ECU in and we will flash it and send it back OR Select to purchase a new core preflashed ECU.
The 2022 engine doesn't run as lean in the lower RPM as the previous generation, but still runs lean at higher RPM once an intake and exhaust are added. Honda was also very conservative when mapping the new bike, and has left a bit of power and throttle response on the table. As seen in the dyno graphs, we've been able to pick up quite a bit of mid range power and we've also smoothened out the awkward power hiccups that the stock mapping had. 
The DHM ECU Flash modifies the following:
Fuel mapping - we remap the entire fuel table to help your bike run safer while also making more power than the factory mapping. We can maintain factory fuel economy at part throttle while also making sure the bike runs safely and effectively under load. Fuel mapping is essential to keeping engine temps down.
Ignition timing - we modify all spark angle maps to increase throttle response and power while keeping temps down. This can also help with fuel economy at part throttle, while allowing gains across the board when under load. We've altered the timing to eliminate the factory power dip around the 5,000rpm mark.
SOI - Injection timing is modified to make sure that fuel is delivered at the most precise moment to increase efficiency and power. 
EOT Tables - We alter engine operating temperature tables to make sure the ECU compensates for high engine temps. This failsafe helps prevent engine damage when extreme temperatures occur.
Optional - Tip sensor delete and Cold start delete
Map Options:


Exhaust Only: For bikes that are bone stock other than an aftermarket exhaust system
Stage 1: For bikes that have an aftermarket intake and exhaust installed
Stage 2: For bikes that have an intake, exhaust, and aftermarket camshaft installed 
Stage 3: For bikes that have intake, exhaust, camshaft and our DHM piston installed
DHM 149cc Big Bore: For bikes that have intake, exhaust, the DHM 149cc kit, DHM S1 camshaft, and Honda PCX150 fuel injector (16450-KZY-701)
We have maps for nearly every combination of intake, exhaust, and cam, and are currently updating our library daily. If you don't see your mods listed, feel free to inquire, we may just have a setup for you. 
We currently have maps for the following exhausts: Yoshimura single, Yoshimura Dual, Hindle, Vance&Hines, Anodized Racing (Amazon), Over High mount, Toce, and the Zoom loop and Brute. 
We have maps to work with the following intakes: Chimera, MNNTHBX, TST Worx Cover, Airbox mod, and Dinger.
We can map for the following cams:DHM S1 / CJR S2, DCR
We have maps for the following pistons: DHM Stock Bore
Our S1 cam for the 2022 model can be found HERE.

Our stock bore high compression piston can be found HERE. 
Our big bore kit can be found HERE.

If you are looking for packages that include s cam and/or piston, you can find those here:

Stage 2: https://www.dhmotoring.com/products/jc92campackage

Stage 3: https://www.dhmotoring.com/products/jc92stage3
***After checkout, you will receive an email confirmation that will include shipping instructions, as well as a link to an online form that will ask for your specific mods.***
Orange: Bone Stock
Green: Stock with Yoshimura Exhaust
Purple: Yoshimura Exhaust and DHM Flashed ECU
Red: Yoshimura Exhaust, Intake and DHM Flashed ECU
Blue: Stock 
Green: Chimera Intake, Yoshimura Exhaust, DHM S1 Camshaft, DHM Tune
Share
View full details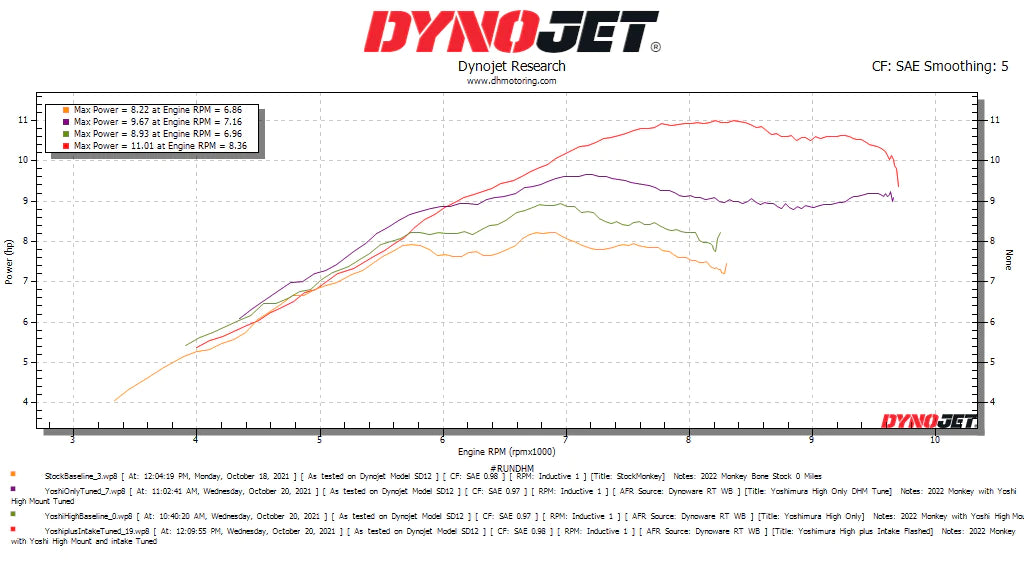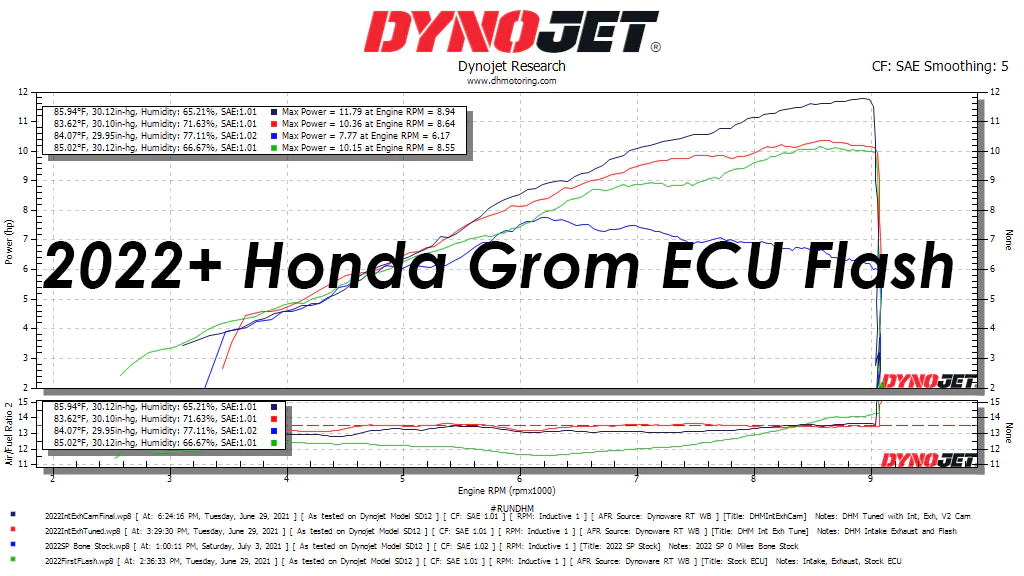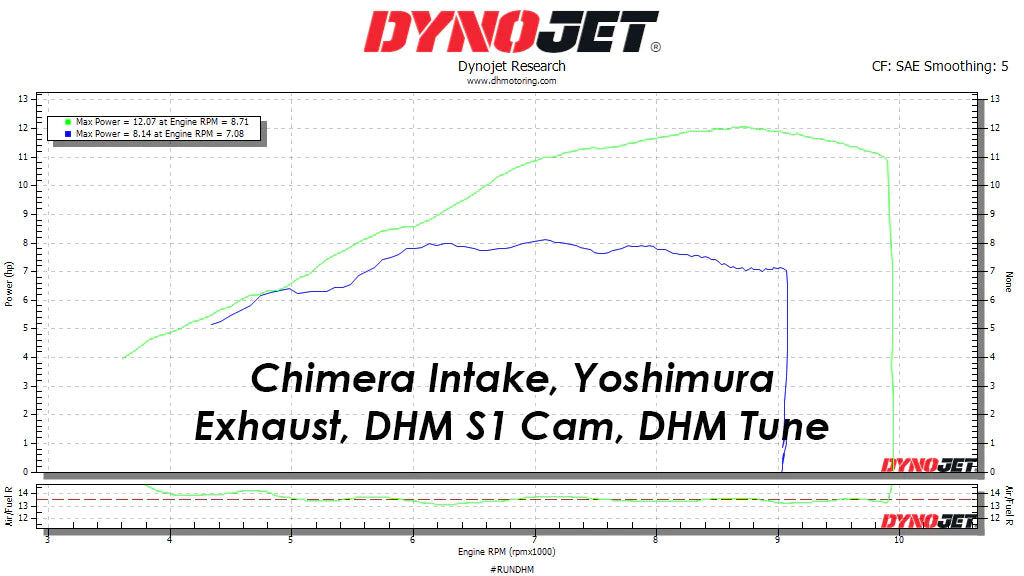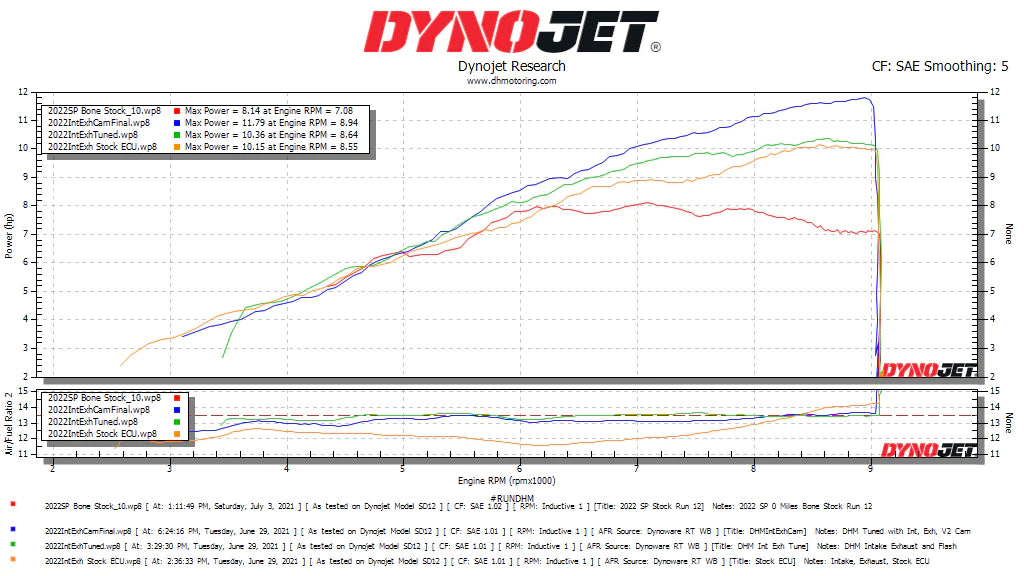 Free Shipping

We offer free shipping on any order over $200!


Some restrictions may apply for big box and freight items.

Howling Tech Support

Please feel free to call or email at any time for questions on our offerings.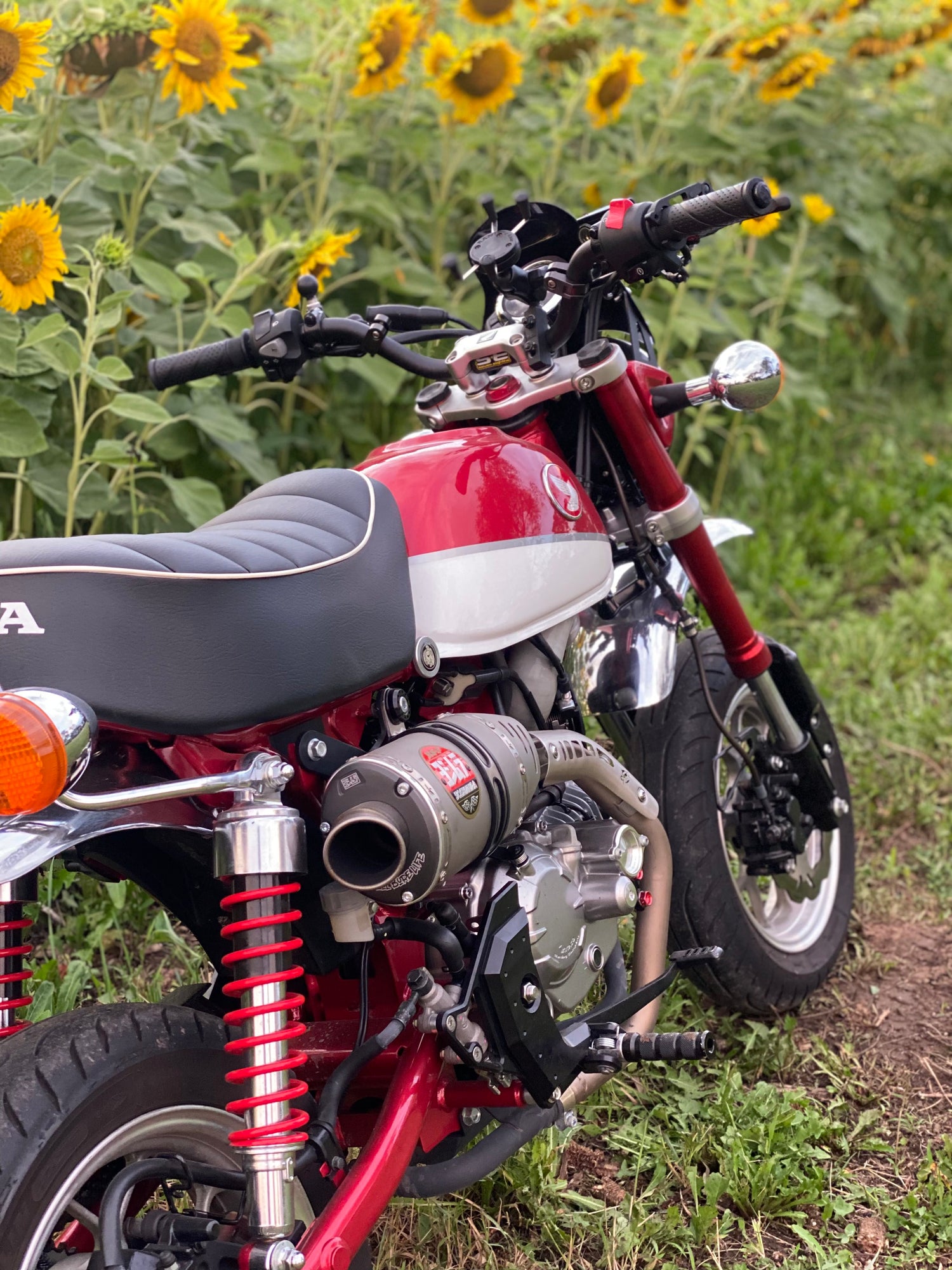 Join the pack!
In addition to our online parts sales we offer great in house service and customization of your favorite bikes.