SKU:DHM-HCSBP-OGSF
Regular price
$107.10 USD
Regular price
$126.00 USD
Sale price
$107.10 USD
Unit price
per
Sale
Sold out
DH Motoring Stock Bore Racing Piston (Gen 2)

The DHM Race-spec stock bore piston has produced more HP than any other stock bore kit and is the highest compression stock bore piston on the market. It has a high compression dome that is made exclusively for us and isn't available anywhere else. It's gone through extensive testing on the racetrack and has proven to provide the most power possible from the stock bore. 


~13.2:1 compression 52.4mm stock bore piston
Larger ring and skirt oiling holes than other pistons on the market
Larger oil spring to increase oil volume between the oiling rings
Oil ports under the pin holes to keep the wrist pin lubricated
360 Degree skirt design to increase overall strength
Racing piston ring kit with pins and circlips
Valve reliefs that clear valves up to 27.5/23.5 cylinder head valves
Includes a new base gasket and head gasket
Requires NGK CR9E (6263) spark plug 
Requires at least 91 octane fuel

Over the past 6 years we've raced with and tested over a dozen different stock bore pistons. Using our experience on the racetrack we've now designed and produced the most competitive and reliable stock bore piston on the market. We targeted increased lubrication while also pushing the compression limits for pump fuel and ended up with what we feel is the most refined 125cc piston available. By enlarging the oiling holes that feed the oil spring channel and skirt, the piston stays well lubricated at all RPM which allows for extended high RPM use. Valve reliefs have been sized to allow the largest valves possible with the stock bore and they have been cut deep enough to ensure compatibility with even the highest lift cams on the market. 


Install video:

**Installing this piston requires setting the ring gaps. If you are not comfortable with this, please have your local shop perform the install. Failure to set the proper piston ring end gap can result in premature failure or seizure of the engine. We recommend an end gap of .007-.009" on the top ring and .009-.011" on the bottom ring. The silver ring goes on top and the black ring below. Unknown Overland does a great job of explaining this in the video below.
Share
View full details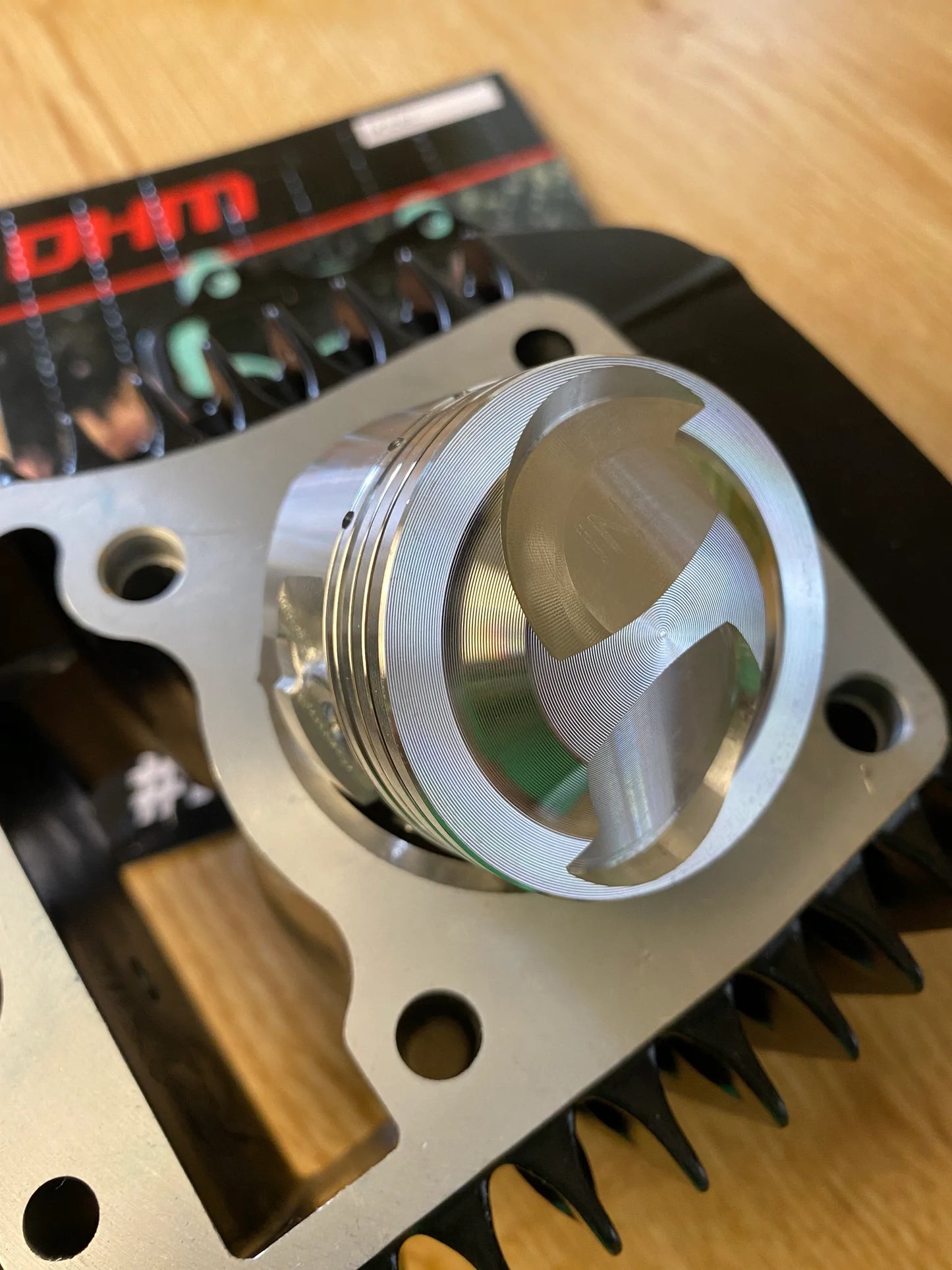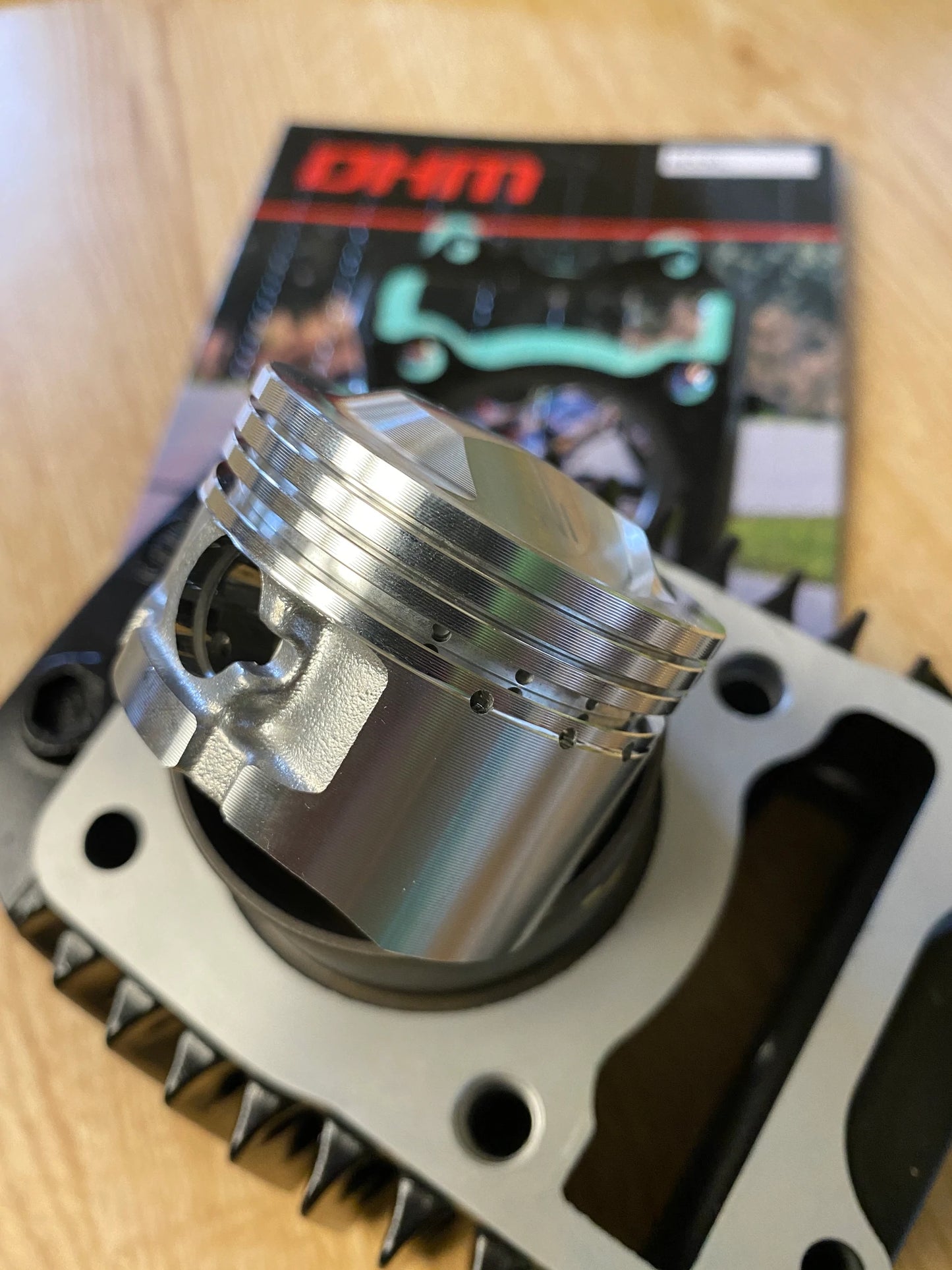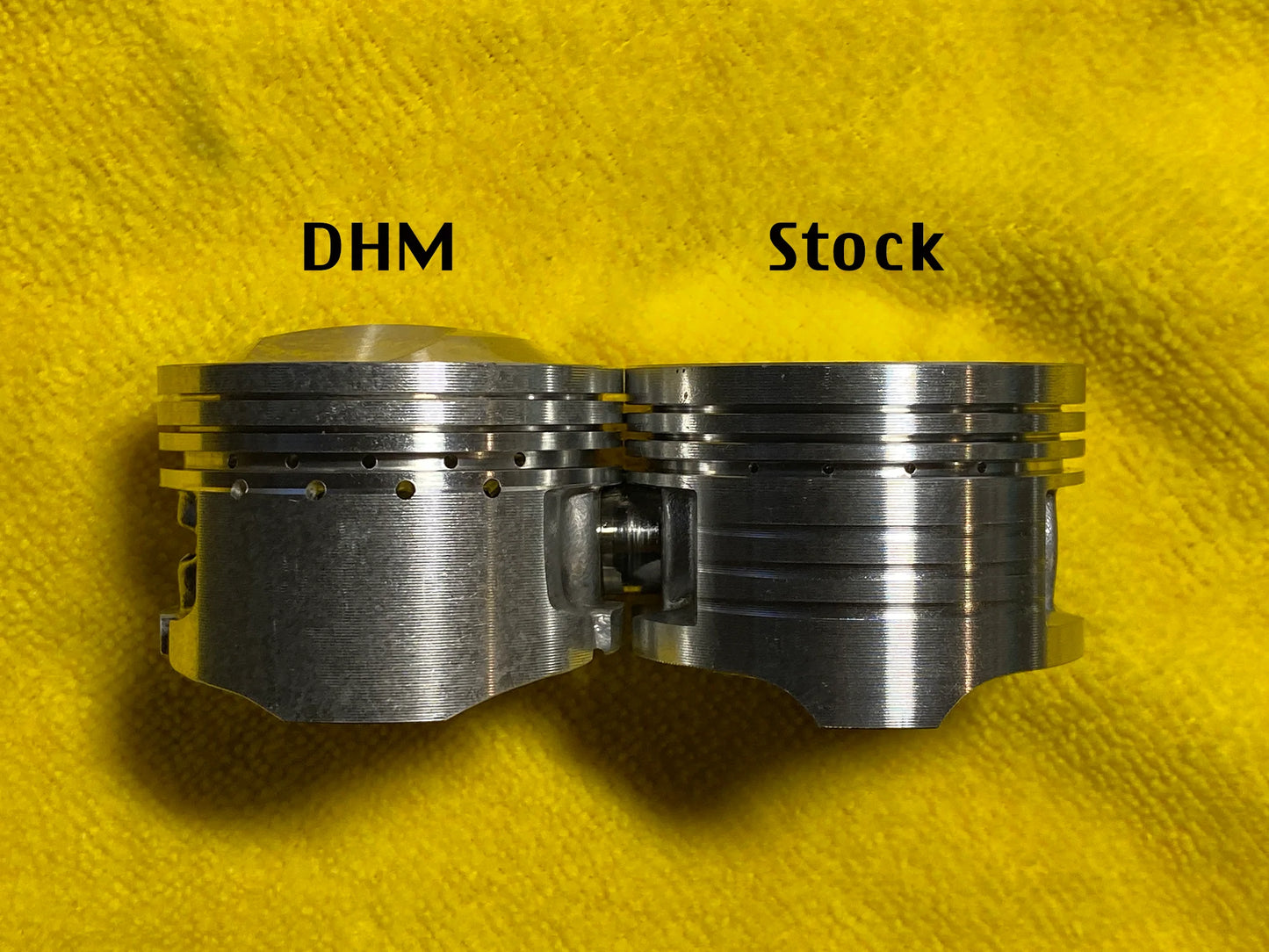 Free Shipping

We offer free shipping on any order over $200!


Some restrictions may apply for big box and freight items.

Howling Tech Support

Please feel free to call or email at any time for questions on our offerings.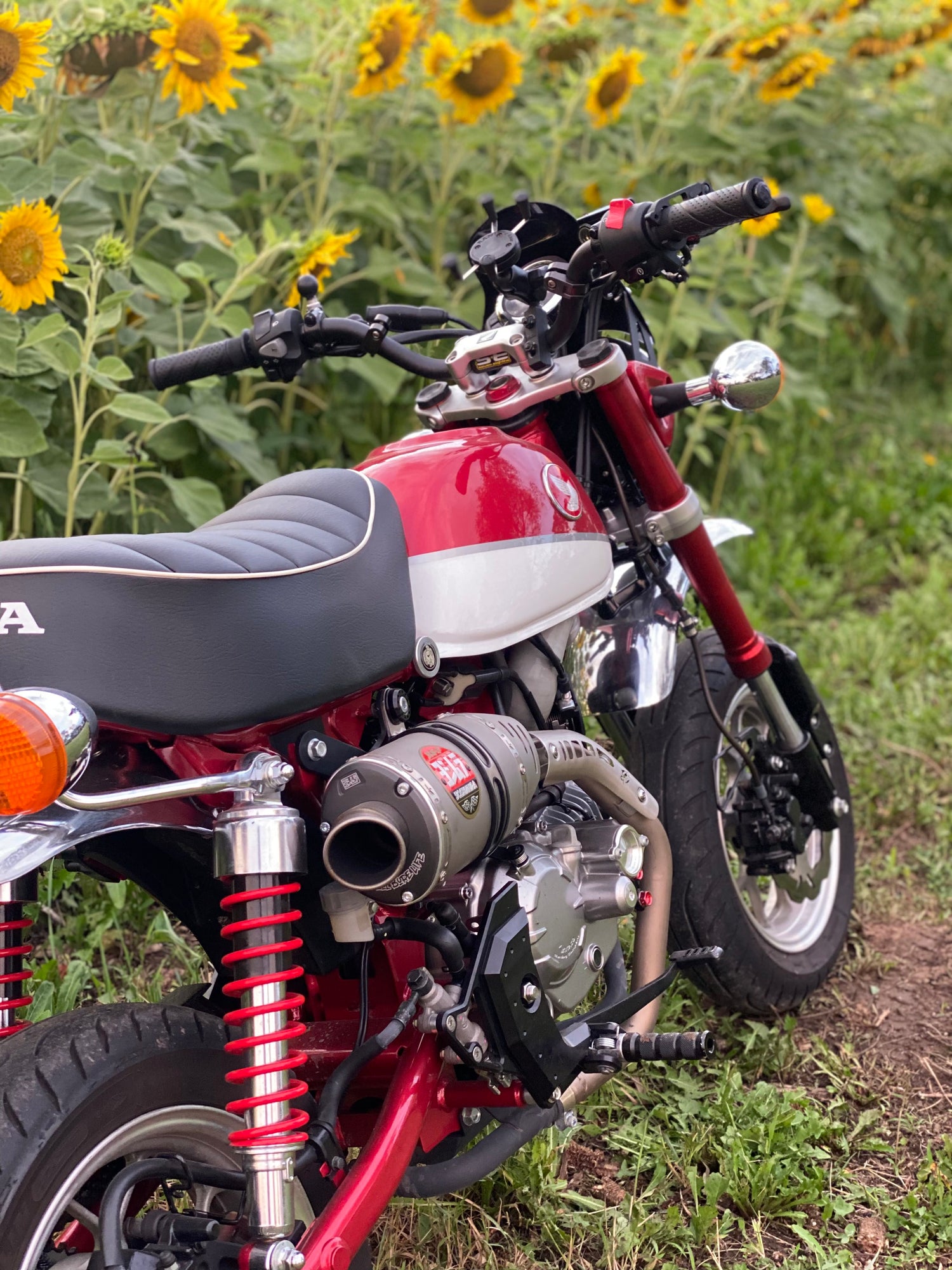 Join the pack!
In addition to our online parts sales we offer great in house service and customization of your favorite bikes.